The Powerful Hokkaido Brown Bear
The male brown bear may not be as active as the female of its species, but brown bears are a prime example of one of East Asia's largest land animals.
Every May through July mating season the brown bears fight to reach the peak of the mountain in an ultimate "boss battle".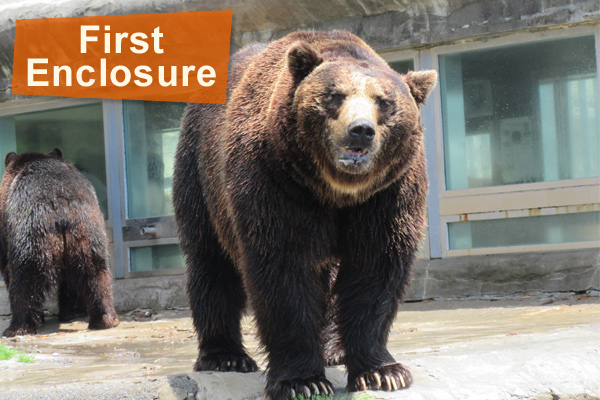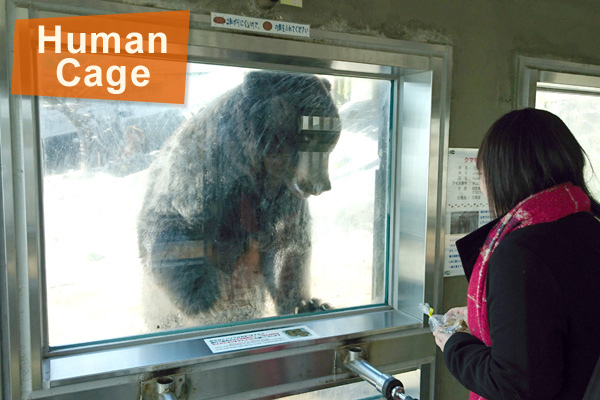 Get up close and personal in the "human cage"
The bears on display in the First Enclosure are as close as you can get. Become part of the exhibit yourself by entering the protected viewing room directly inside the bear enclosure. The bears may even watch you back! Try the ultimate experience of seeing these bears up close and personal, from eyes to ears to snout to fur!
The Charming Hokkaido Brown Bear
The female brown bear is very lively - they like to stand on their hind legs, flop down and take a nap, and make silly poses to try and get treats. Some of these clever bears even try to climb to the very top of the metal trees in their enclosure for treats. Come and observe the activity, cleverness, and dexterity of these amazing animals.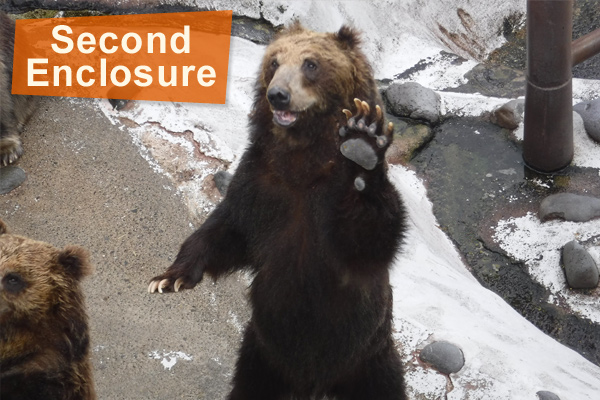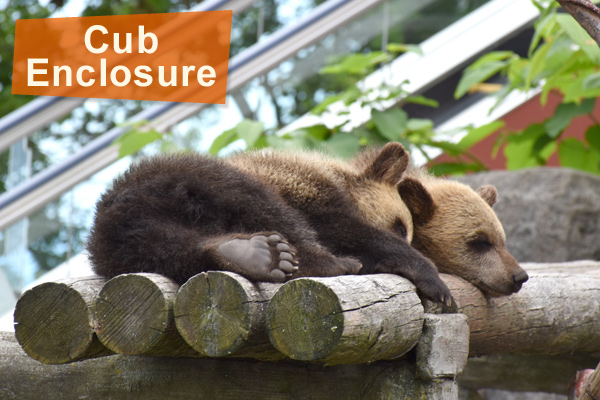 Are these baby bears just stuffed toys? No - they move, too!
These bear cubs look just like cute, cuddly teddy bears. Just-born baby bears are being raised in our Bear Cub Kindergarten. Watch them eat, play, and take afternoon naps as they learn and grow up to be just like their ferocious parents!
*Only in the year the cub was born.And between early May to early December.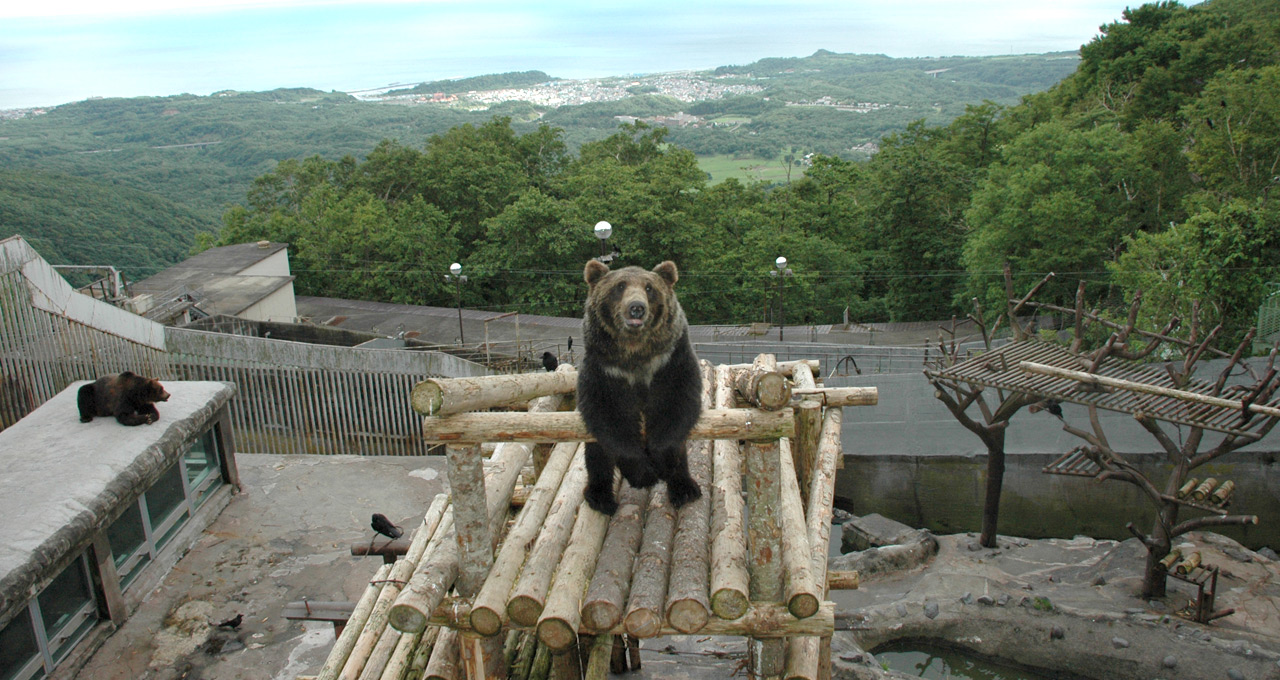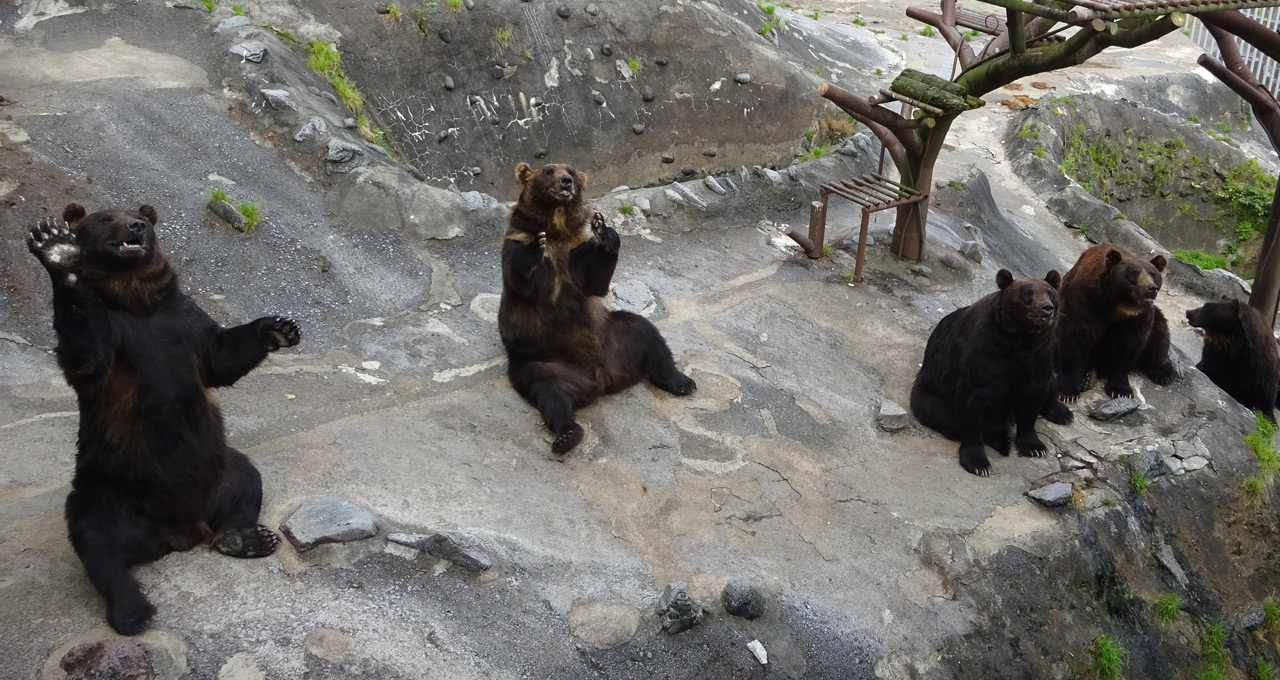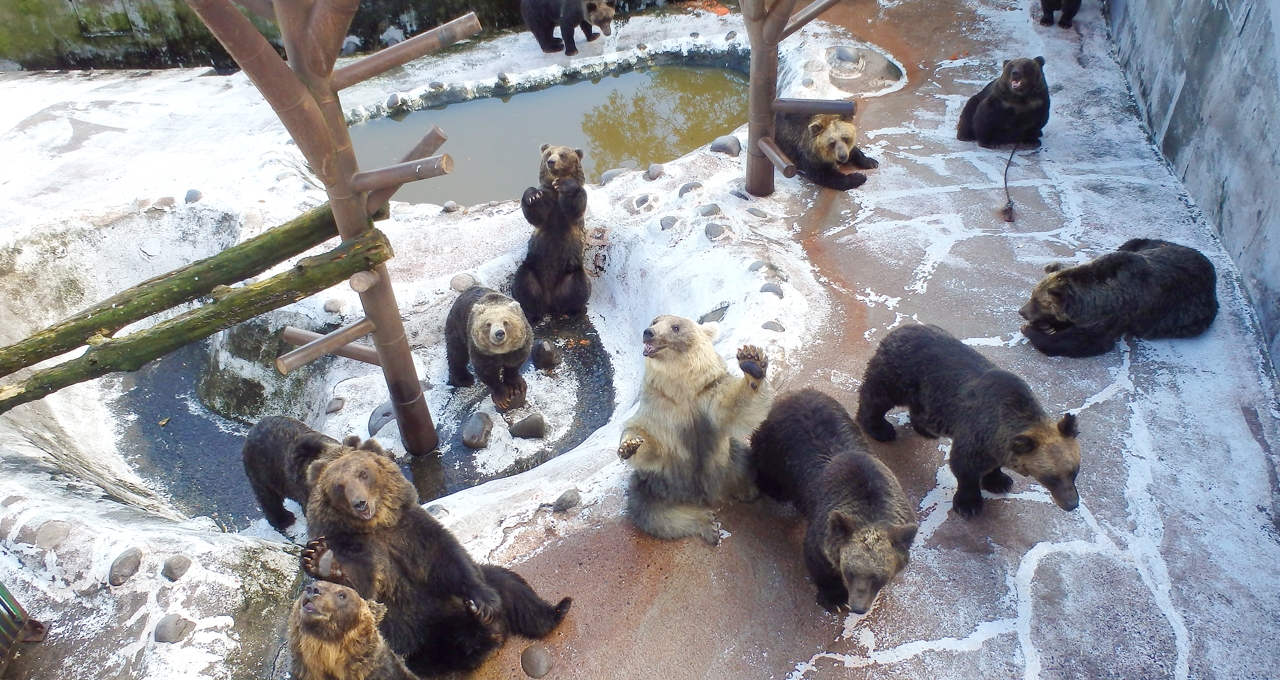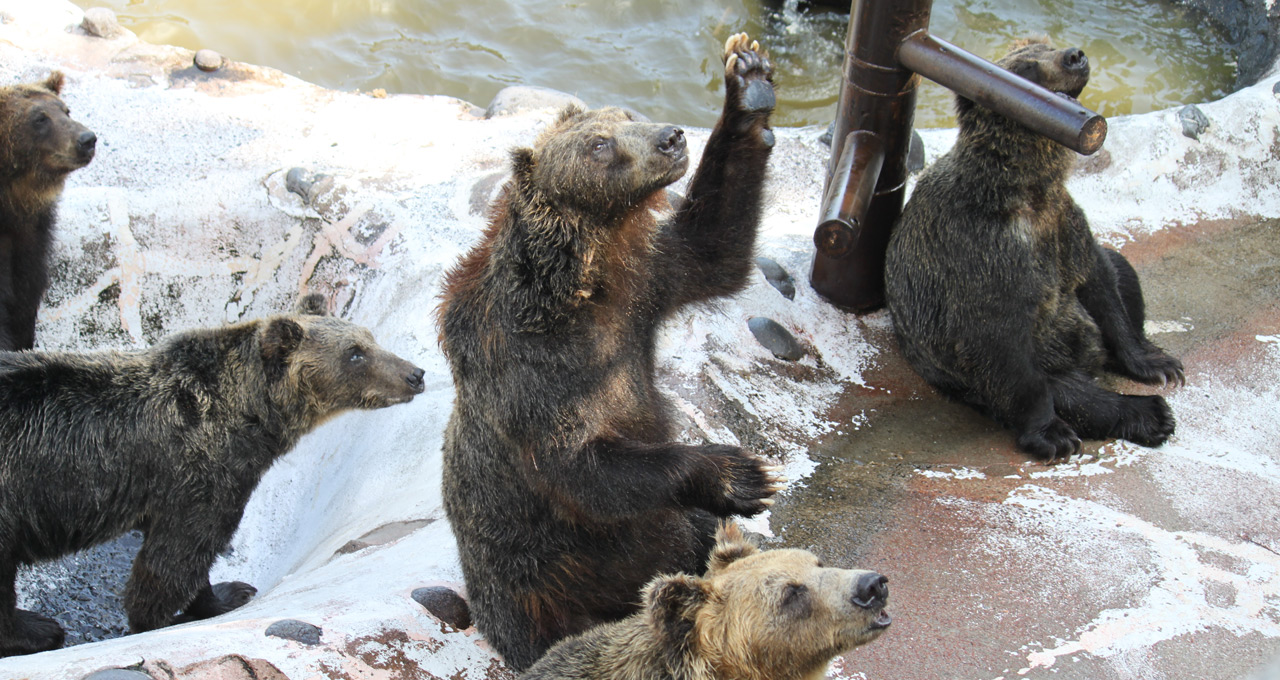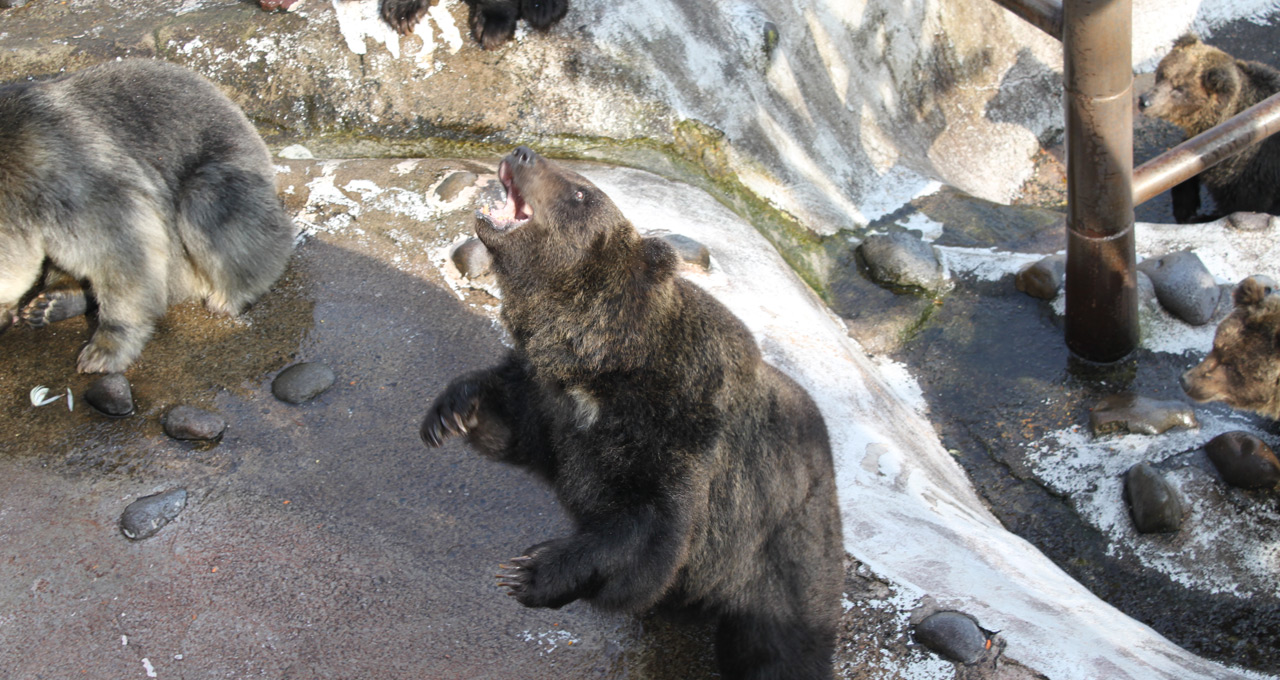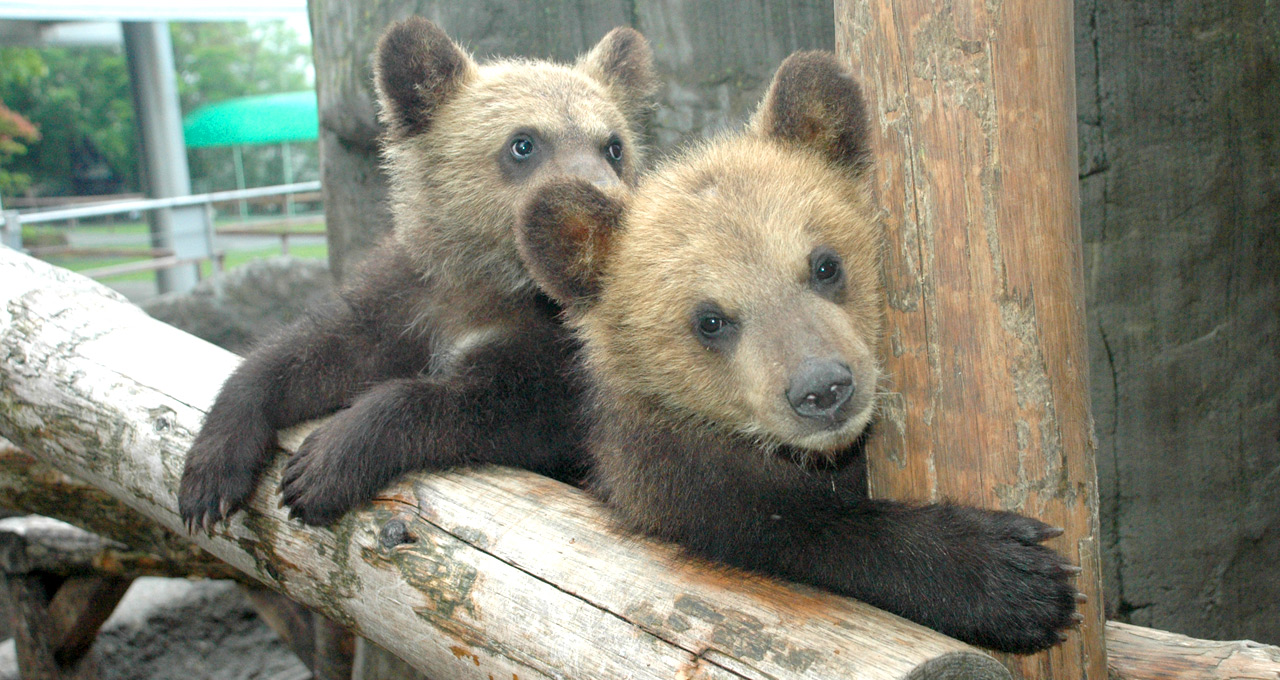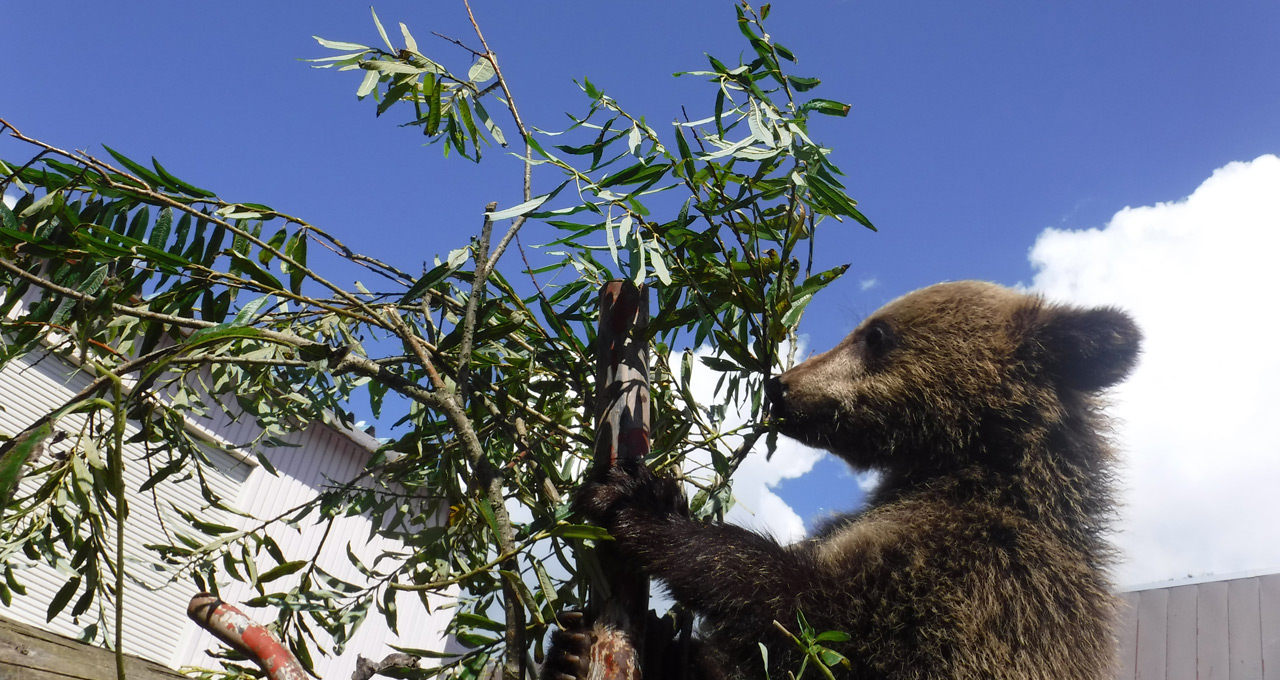 Don't miss this fantastic attraction!
Duck Race
Watch ducks with ribbons tied around their necks dash for the finish line!
If you can get a duck to get to the finish line in one go, you could even get an original gift from Bear Park!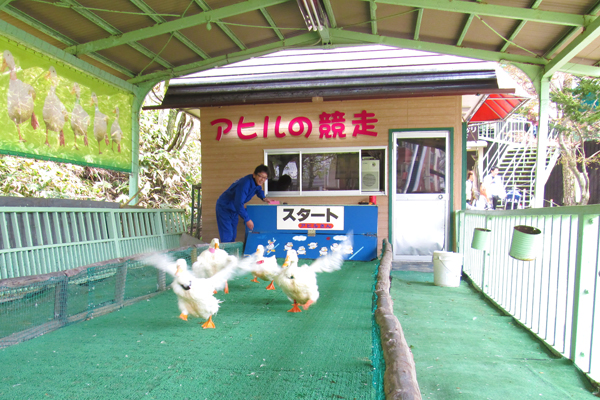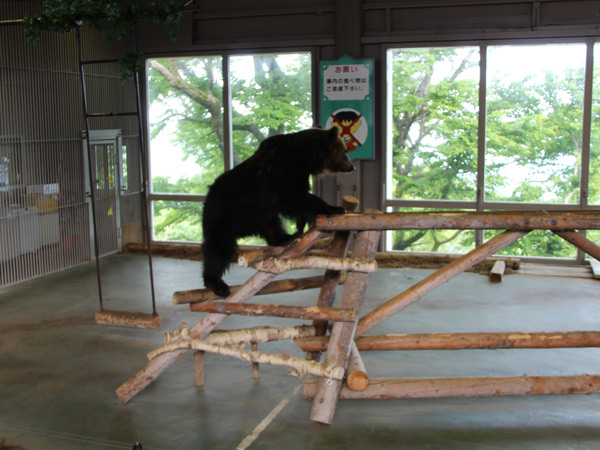 Bear athletic
The bears utilize their abilities to climb trees, cross logs and even to ride a swing as part of the Brown Bear show on an all-weather stage.