Lots of interesting items!
Bear Park souvenir shops stocked with all kinds of original items are located at the Ropeway Mountain Base and Mountain Top stations. We offer a selection of goods including famous Hokkaido sweets, bear-themed snacks and stationary, hilarious original T-shirts and more found only at Bear Park. We hope you drop by for a memorable souvenir of your trip.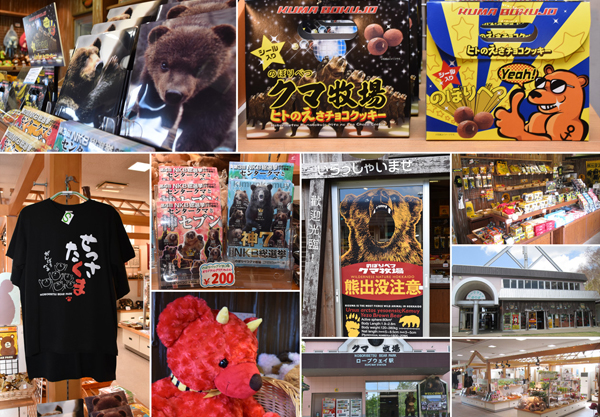 When you get hungry, why not try the Bear Mountain Dining Hall?
The Bear Mountain Dining Hall serves crowd-pleasing Hokkaido dishes like famous "Genghis Khan" lamb barbecue, ramen, udon and other noodles, curry rice and other rice dishes, and specialty Hokkaido drinks. Lord of Hades (Enma) Ramen and Curry Ramen are also on the menu.
*Open only on Sat,Sun,and holidays